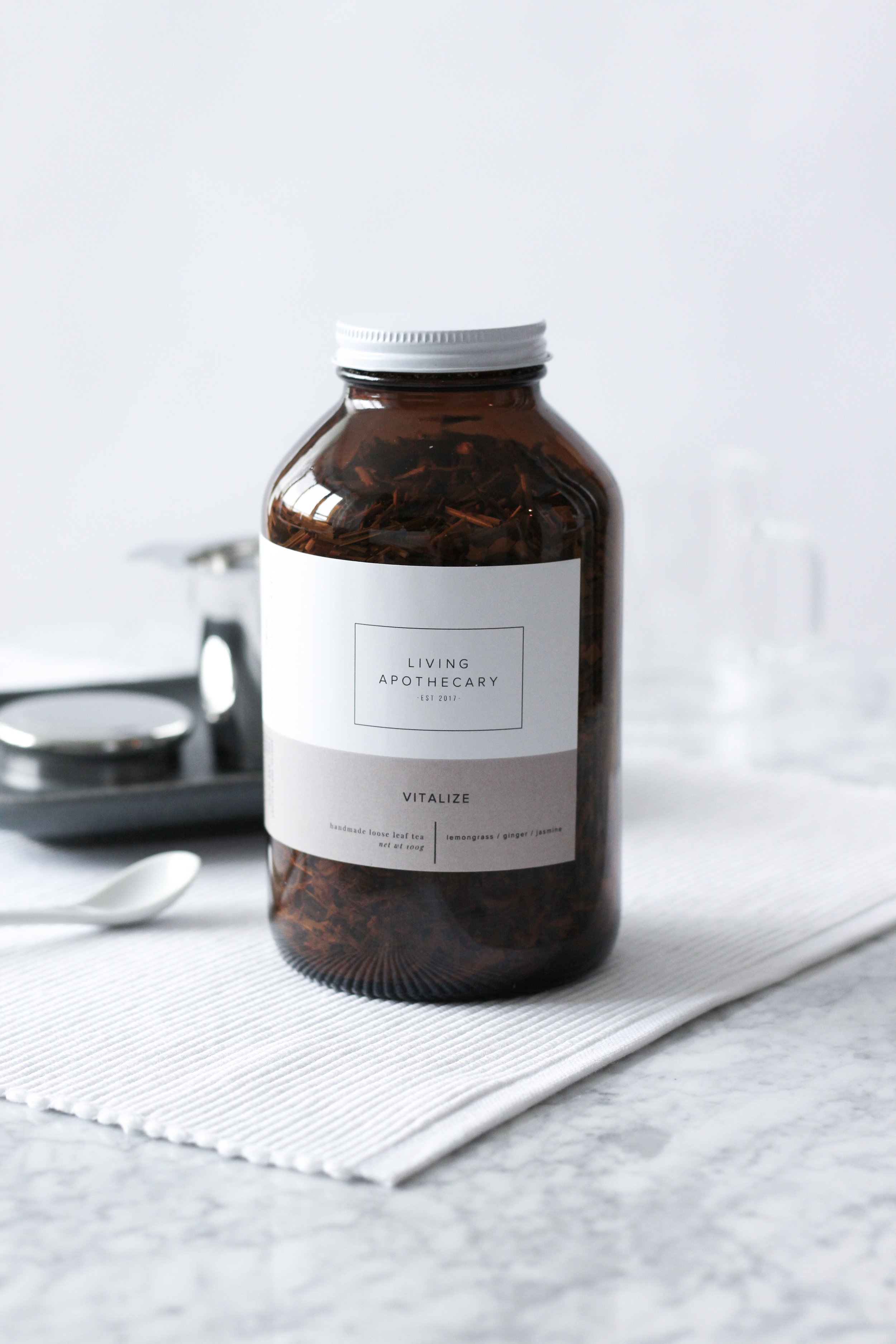 vitalize
lemongrass, ginger, jasmine
inspired by mornings spent in bali, this exotic blend of botanicals is meant to naturally revitalize your body, mind and soul. with its citrusy + zesty flavour, this blend can be enjoyed hot or cold
Lemongrass most commonly recognized for its use in cuisine, lemongrass offers a number of health promoting benefits when used as an infusion. With its anti-microbial + anti-fungal properties, makes this botanical a tasty powerhouse. From boosting immunity, calming the mind to treating infections. Lemongrass is a welcomed addition to our line.
Ginger a warming botanical. This warmth helps improve our digestion + the movement of food through our digestive tract. It is one of the best known herbs for alleviating nausea.
1 teaspoon per 250ml of hot water. Steep covered for 3-5 minutes.
These statements have not been evaluated by Health Canada. It does not intend to diagnose, treat, cure, or prevent any disease or illness. Please see your trusted healthcare provider.